Situated along South Florida's Treasure Coast, Martin County is a quiet paradise of uncrowded beaches, inland wilderness adventures, and quaintly sophisticated culture, dining, and shopping. But it's also home to many health and wellness-focused businesses and one-of-a-kind experiences to help visitors reset, recalibrate, and rejuvenate.
With wellbeing a top priority after these past few months, discover what makes Martin County such an incredible under-the-radar destination to soothe your mind, body, and soul.
Experience a Virtual Sound Healing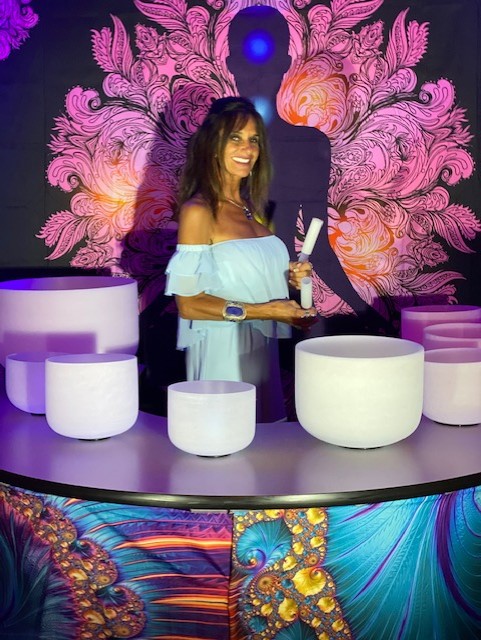 For those looking to experience Martin County from a distance, the Elliott Museum has just the trick. While the Hutchinson Island museum is known for their impressive baseball exhibit and collection of antique automobiles and vintage boats, their new HI Mindfulness Forums program is all about wellbeing. Visitors and residents alike are invited to join the museum's weekly virtual sound meditations led by Deena Rahill, which take place on Facebook Live. You can also catch up on previous sessions by visiting Rahill's YouTube page. Visitors can also book a private in-person sound meditation session with Deena at the museum for a more intimate experience.
Find Your Center During a Sunset Yoga Session
Nothing is better for the mind and body than yoga. Opt for a change of scenery and shed the walls of your usual yoga studio. Instead, switch things up and partake in a sunset yoga session! Local guides from Liquid Aloha Paddle Co. will enable you to let loose, reconnect, and find your center while experiencing one of our world-famous sunsets on the water. Whether you're a well-seasoned yogi or total newbie, people of all ages can enjoy this undiscovered gem.
Get Your Blood Pumping During an Eco-Tourism Adventure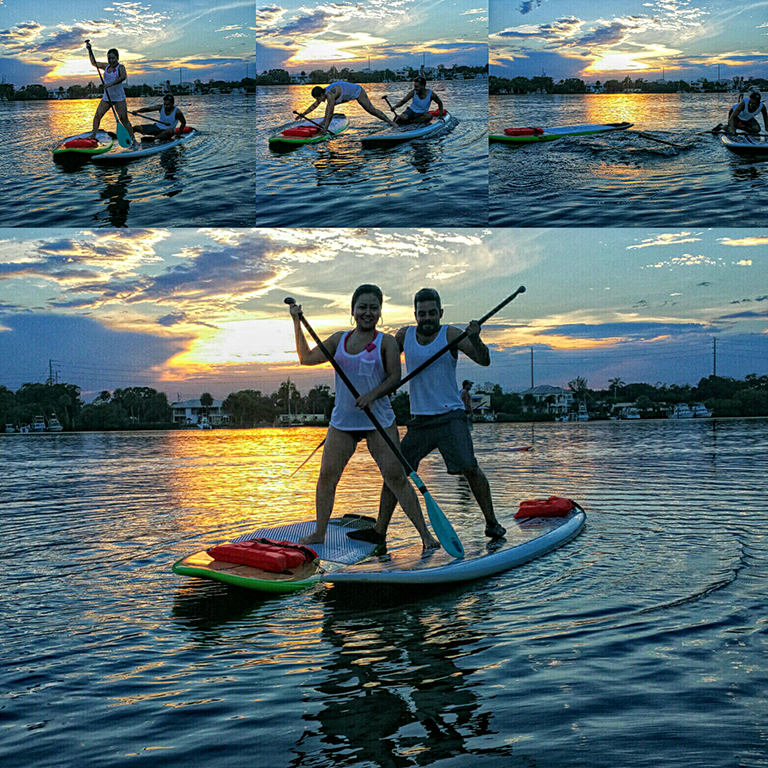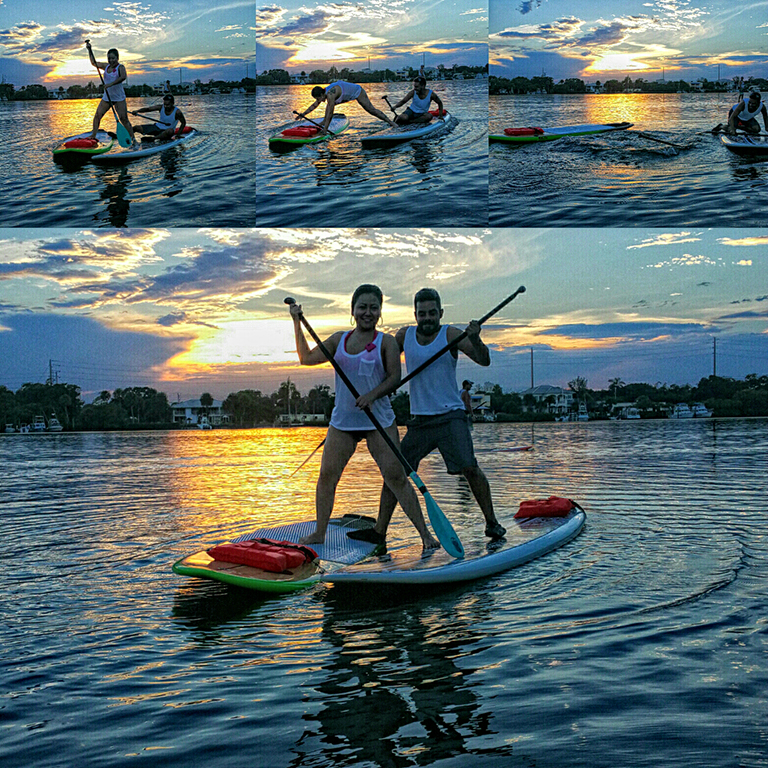 Ready for relaxation? Turn off your cell phone and soak up the incredible ambiance of the Martin County shore. Martin County is home to miles and miles of peaceful beaches, beautiful water, and natural sand dunes. And don't forget about "surf fishing," a favorite beach pastime for the whole family. Martin County also has over 20 marinas to launch your next waterway adventure. Here's a sample itinerary of eco-adventures and additional eco-tourism activities. There are countless tour operators waiting to showcase our adventure activities, ranging from kayak tours with Native Water Sports in Jensen Beach to stand-up paddle excursions with Zeke's Surf, Skate, and Paddle Sports in Stuart.
Book a Mystical Experience in Port Salerno
Come visit Arri's Portal, the newest open-air marketplace in Martin County, created entirely by local artists! Your very own 3,000-square-foot wonderland awaits in Port Salerno overlooking the Manatee Pocket. More than 35 different artists' works are on display every day, including jewelry, statues, paintings, blown glass, crystals, candles, and so much more. Their ever-changing calendar of events highlights all things mystical and magical. Visitors can take part in unique experiences, such as drum circles, yoga classes, crystal healings, palm readings, one-on-one tarot card readings, and more.
Treat Yourself to a Rejuvenating Spa Treatment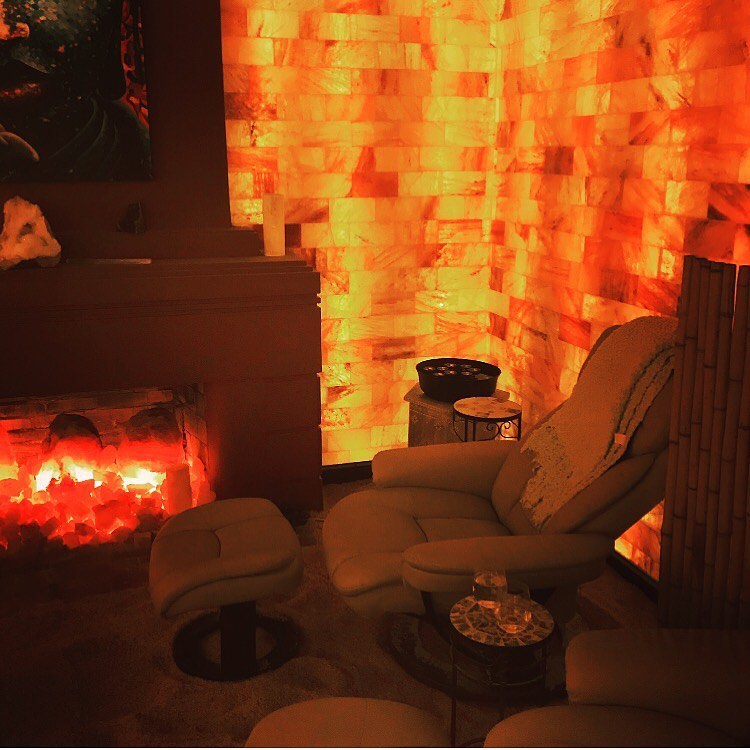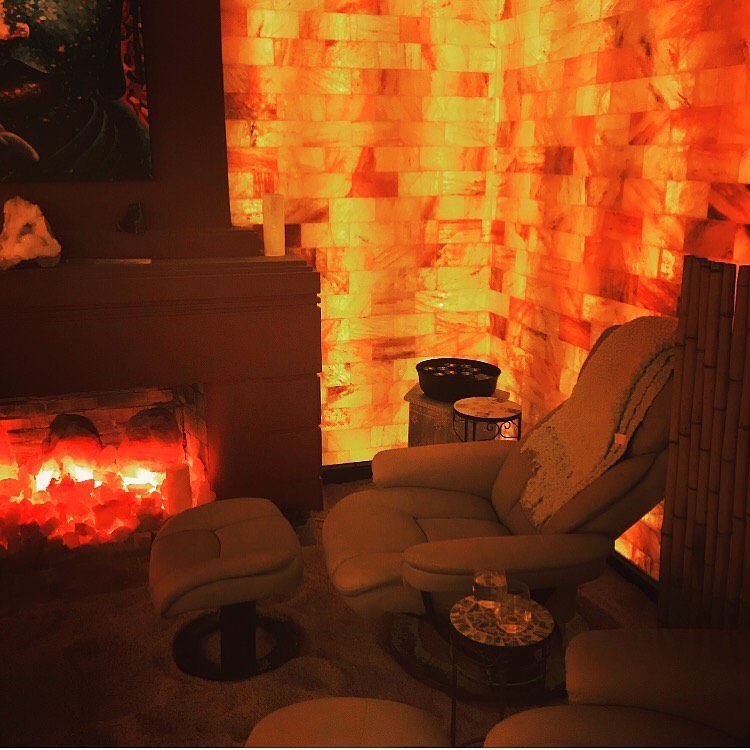 There's no better way to truly unwind than with an immersive spa treatment. Guests of the Hutchinson Shores should take advantage of The Spa, which offers a range of signature spa experiences such as restorative facials, detox body wraps, stone massages, deep tissue treatments, reflexology, and more. They even offer a selection of day packages for a seamless experience. The Pink Cottage of Jensen Natural Day Spa is another popular option for visitors seeking relaxation. Tucked away in downtown Jensen Beach, their team offers a diverse collection of services, ranging from "Mommy and Me" packages to male-focused treatments. For a unique experience, visit Salt of the Earth Halotherapy & Spa in Stuart and try their dry salt therapy in a beautiful Pink Himalayan salt room. Antibacterial, antifungal, and anti-inflammatory, the treatments have been used to remedy a host of respiratory and skin issues.
Hike Along our Secluded Nature Trails
After spending months cooped up indoors, immerse yourself in nature by checking out some of Martin County's wild parks – after all, our region is home to more than 100,000 acres of sprawling parks and conservation lands. Take a leisurely nature hike through Halpatiokee Regional Park or take advantage of its 7.5 miles of biking trails. The park is also ideal for animal enthusiasts who are seeking some wildlife interaction. It also features stunning artwork and murals as part of Martin County's Art in Public Places program. Jonathan Dickinson State Park is also a perennial favorite and happens to be the largest park in South Florida! Hike up and down the scenic trails while taking in all 13 of the park's natural habitats including sand pine, scrub pine, flatwoods, mangroves, and river swamps. Trapper Nelson's is another must-see attraction located within the park. The former home of the "Wildman of the Loxahatchee," Park Rangers offer year-round guided tours of the preserved property which dates back to the 1930s.
Enjoy a Social Distanced Beach Getaway
With more than 22 miles of pristine and uncrowded beaches, there's plenty of room for visitors to spread out and enjoy a picture-perfect (and social distanced) beach getaway. Thanks to a county-wide, four-story height restriction, our beaches retain an authentic sense of "Old Florida" unspoiled by towering condo buildings or soaring hotels and resorts. Some of our more popular guarded beaches include Hobe Sound Beach and Stuart Beach, while other unguarded "hidden gems" include Tiger Shores Beach, Santa Lucea Beach, and Blowing Rocks Preserve.
Eat Your Way to Wellness
Martin County's culinary scene simmers with enticing flavors, unique experiences, and mouthwatering selections. Alfresco or indoors, casual or extravagant, International or Caribbean, New World or Floribbean–Martin County plates them all. From waterfront views to charming villages, we have local flavors to satisfy every palate, served with a side of hometown hospitality and service. Some favorites include the newly renovated Black Marlin and the Gafford in Stuart; 11 Maple Street and Peter's Steakhouse in Jensen Beach; and the District Table & Bar in Port Salerno. Enjoy the outdoor dining while eating the freshest seafood, seasonal ingredients, and locally grown produce to taste the full spectrum of Martin County's culinary delights.
Book an Oceanfront Suite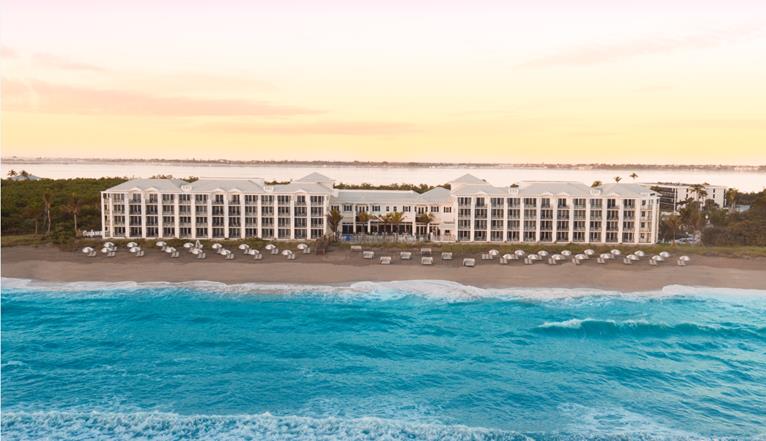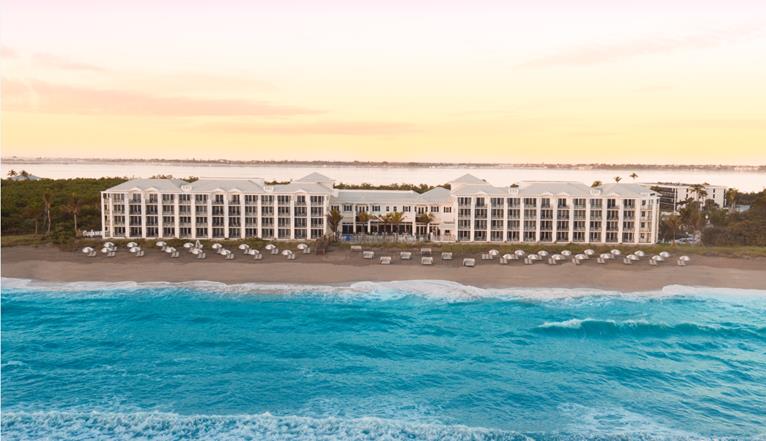 Searching for oceanfront views that will take your breath away? Then look no further than the Hutchinson Shores Resort & Spa in Jensen Beach. The coastal-inspired retreat offers 178 guest rooms that reflect the ocean's color spectrum of blues, greens and pearl. Greeted by a welcoming, architecturally beautiful lobby with a grand, floating staircase and elegant features, guests of the resort enjoy interiors outfitted in a décor of classic marble, rich leathers, sand-colored hues, bold stripes and delicate foliage accents. The resort's range of oceanfront suites offer breathtaking, unobstructed views of the Atlantic Ocean that are sure to melt your worries away. Due to COVID-19, the team has also implemented increased health and safety measures to ensure the wellbeing of each and every guest.
Reconnect with the Great Outdoors
Martin County is known for its sprawling outdoor escapes, including more than 100,000 acres of parks and conservation lands. Spend the afternoon reconnecting with Mother Nature while taking in our region's native flora and fauna. Get your blood pumping by hiking the nature trails of Jonathan Dickinson State Park; cycling through the bike paths of Halpatiokee Regional Park; or paddling around St. Lucie Inlet Preserve State Park. However you choose to experience the great outdoors, Martin County has you covered.
Take the Scenic Route
Martin County's vibrant communities are enough to entice any road-tripper to plan a visit. But sometimes to clear your mind, there's no better cure than a long drive surrounded by enchanting landscapes. We recommend a cruise down the Martin Grade or Bridge Road, both of which effortlessly showcase the beauty of Old Florida. Here, you can wind your way through the entangled canopies of banyan trees that line roads. Twisted trunks and interwoven branches stretch skyward, creating a verdant tunnel that makes for a truly spellbinding scene. Stuart has also been named America's Happiest Seaside Towns by Coastal Living Magazine and visitors and locals love driving past Martin County's scenic barrier islands, centuries-old shady trees, and picturesque waterways. Here's a blog post about 5 of the most scenic drives in Martin County.