Martin County, tucked away on the tranquil shores of the Treasure Coast, offers visitors a laid-back respite that's teeming with activities and attractions that mom is sure to love! Whether she's looking for a unique brunch experience, a relaxing day at the beach, or an exciting day filled with adventure, you're bound to find it in our charming coastal escape. This Mother's Day, consider celebrating her special day with one of these curated experiences in Martin County.
Enjoy Mother's Day Brunch 
Martin County offers plenty of amazing restaurants to enjoy Mother's Day Brunch. Consider taking her to Jan's Place Café in Jensen Beach for a no-frills brunch experience she's sure to love, or head to Sailor's Return in Stuart for a lovely waterfront meal! For vegan options, check out favorites like BunkHouse Coffee Bar or Fruits & Roots. And don't forget about our beloved beach spots, like Sand Dune Cafe and Seaside Cafe.
Book an Oceanfront Suite
Searching for oceanfront views that will leave mom speechless? Then look no further than the Hutchinson Shores Resort & Spa in Jensen Beach. The coastal-inspired retreat offers 178 guest rooms that reflect the ocean's color spectrum of blues, greens and pearl. Mom will be greeted by a welcoming lobby with a grand, floating staircase, and elegant features, and she'll definitely approve of the décor, marked by classic marble, rich leathers, sand-colored hues, bold stripes, and delicate foliage accents. The resort's range of oceanfront suites offer breathtaking, unobstructed views of the Atlantic Ocean that are sure to melt her worries away. The team has also implemented increased health and safety measures to ensure the wellbeing of each and every guest. Check out their special offers here.
Treat Mom to a Shopping Spree in Downtown Stuart
Who doesn't love a little retail therapy? This year, spoil mom and show her you appreciate everything she does with a shopping spree! After brunch, spend the day exploring the colorful boutiques of Historic Downtown Stuart. For example, Gumbo Limbo Coastal Chic already carries all her favorite home décor, fashion, and accessory brands. For some unique treasures, bring mom to the newly opened GypSea Cottage, or spoil mom with a new piece of jewelry she'll love from nearby Argento Jewelry. There are plenty of options for you to shop til you drop.
Soak Up the Sun During a Beach Getaway
With more than 22 miles of pristine and uncrowded beaches, there's plenty of room for the whole family to spread out and enjoy a picture-perfect beach getaway this Mother's Day. Thanks to a county-wide, four-story height restriction, our beaches retain an authentic sense of "Old Florida" unspoiled by towering condo buildings or soaring hotels and resorts. Some of our more popular guarded beaches include Hobe Sound Beach and Stuart Beach, while other unguarded "hidden gems" include Tiger Shores Beach, Santa Lucea Beach, and Blowing Rocks Preserve. So whatever vibe mom wants, she's bound to find it in Martin County!
Treat Mom to a Rejuvenating Spa Treatment
There's no better way to truly unwind than with an immersive spa treatment. Guests of the Hutchinson Shores can take advantage of The Spa, which offers a range of signature spa experiences such as restorative facials, detox body wraps, stone massages, deep tissue treatments, reflexology, and more. They even offer a selection of day packages for a seamless experience. The Pink Cottage of Jensen Natural Day Spa is another popular option for visitors seeking relaxation. Tucked away in downtown Jensen Beach, their team offers a diverse collection of services, including Mommy and Me packages. For a unique experience, send mom to the Salt of the Earth Halotherapy & Spa in Stuart to try their dry salt therapy in a beautiful Pink Himalayan salt room. Antibacterial, antifungal, and anti-inflammatory, the treatments have been used to remedy a host of respiratory and skin issues.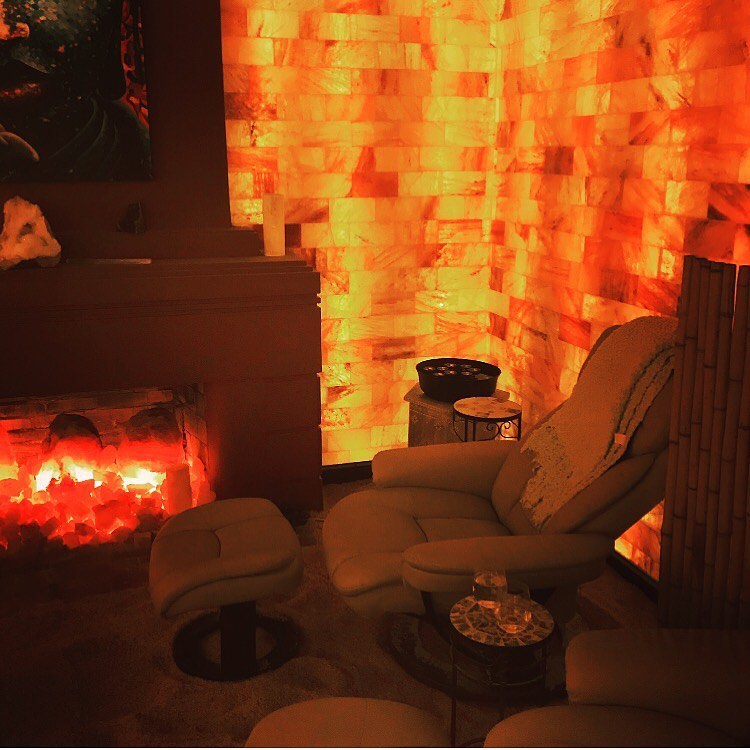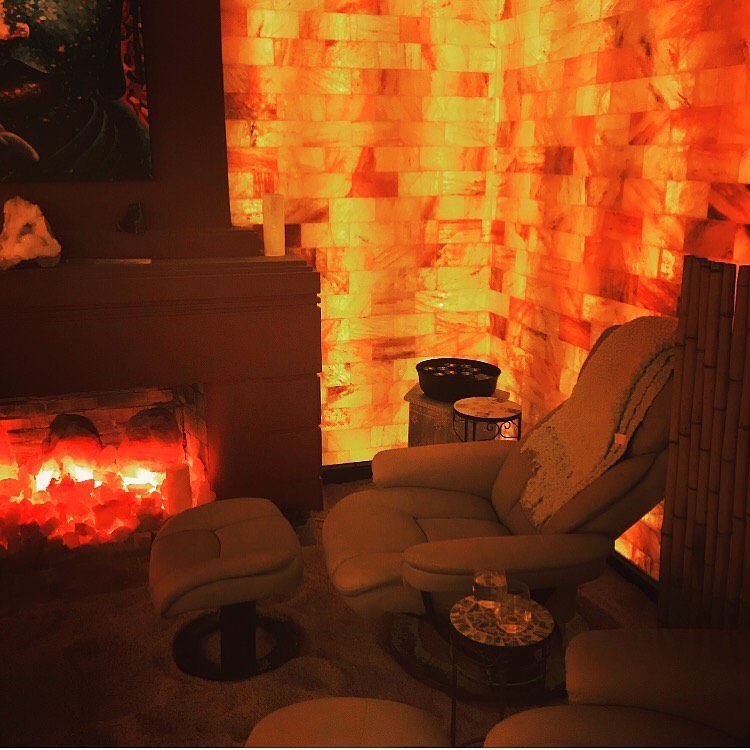 Book an Unforgettable Sound Healing
Is mom on board with New Age philosophies of the 1970s? Maybe she loves crystals or still practices daily meditations. If so, the Elliott Museum has the perfect Mother's Day experience for her. Their new HI Mindfulness Forums program is all about wellbeing, and visitors are invited to participate in the museum's sound healing meditations, led by Deena Rahill. During a session, Rahill uses a collection of crystal bowls, instrumental gongs, and rain drums to clear energetic blockages, lower stress levels, and calm the mind. Needless to say, mom is guaranteed to leave feeling relaxed, refreshed, and renewed.
Connect Mom with Mother Nature
Martin County is known for its sprawling outdoor escapes, including more than 100,000 acres of parks and conservation lands. Spend the afternoon reconnecting with mom and Mother Nature while taking in our region's native flora and fauna. Get your blood pumping by hiking the nature trails of Jonathan Dickinson State Park; cycling through the bike paths of Halpatiokee Regional Park; or paddling around St. Lucie Inlet Preserve State Park. However mom prefers to experience the great outdoors, Martin County has her covered!
Experience Top-Notch Eco-Tourism Adventures
Ready for relaxation with a dash of ec0-adventure? Turn off your cell phone and soak up the incredible ambiance of the Martin County shore. With more than 20 marinas to launch your next waterway adventure. Here's a sample itinerary of eco-adventures. There are countless tour operators waiting to showcase our adventure activities, ranging from kayak rentals with Native Water Sports in Jensen Beach to stand up paddle board excursions with the team from Paddle Social Florida. And don't forget booking a thrilling eco-sail with Treasure Coast Sailing Adventures!