TC Songwriter Festival

iHeartMedia's WAVE 92.7 and BMI are proud to present the first annual Treasure Coast Songwriter Festival with events scheduled throughout Port Salerno and Stuart from Thursday, May 19 through Sunday, May 22, 2022.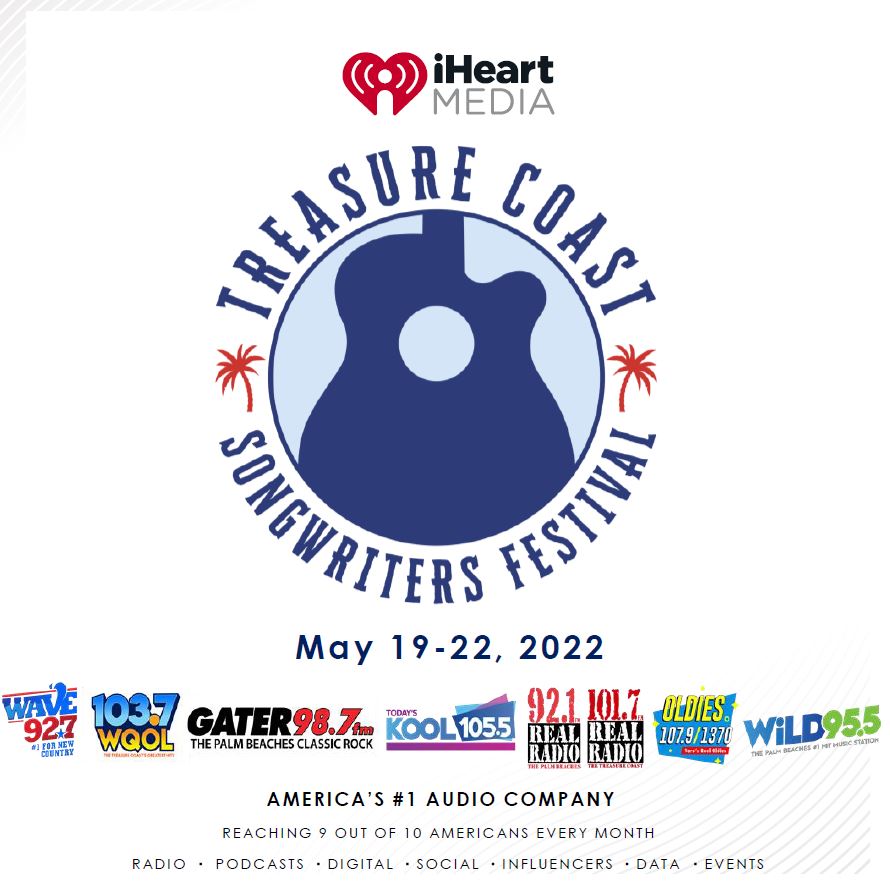 The four-day event will feature more than 40 performances from local Florida and Nashville-based BMI songwriters, who will perform and share the stories behind their hit songs. Featured songwriters include Wynn Varble, Sheena Brooke, Tim James, Aaron Barker, Hailey Steele, Lance Carpenter, Daniel Ross, Paul McDonald, Jeff Cohen, Angie K, Brinley Addington, James Slater, Carlo Colasacco and Clint Daniels. Collectively, these songwriters have written hits for top country artists, Garth Brooks, Keith Urban, Kenny Chesney, Chris Stapleton, Lee Ann Womack and more.
Performances will take place across local Martin County venues, including Pirate's Cove, Manatee Island and Marriott Hutchinson Island Beach Resort, Golf & Marina   This is a free event to the public and promises to be fun for everyone and the first of many Treasure Coast Songwriter Festival events.  Learn more about what makes Martin County the perfect location below.
Treasure Coast Songwriters Festival