The holiday season is all about giving, and the best gift you can give your favorite small businesses is your support.
Small businesses have long been the backbone of Main Street America. They create jobs, enrich the visitor experience, and boost local economies in communities across the country. That's why we celebrate Small Business Saturday – a full day dedicated to supporting small businesses and everything they do for their communities. This year, it falls on November 26, 2022 – and we know these businesses need our support more than ever as they continue to navigate the ripple effects of the pandemic.
According to the 2021 Small Business Saturday Consumer Insights Survey, U.S. consumers spent an estimated $23.3 billion at independent retailers and restaurants during last year's Small Business Saturday. It marked a record high!
Read on to learn more about this nationwide initiative and how you can get involved.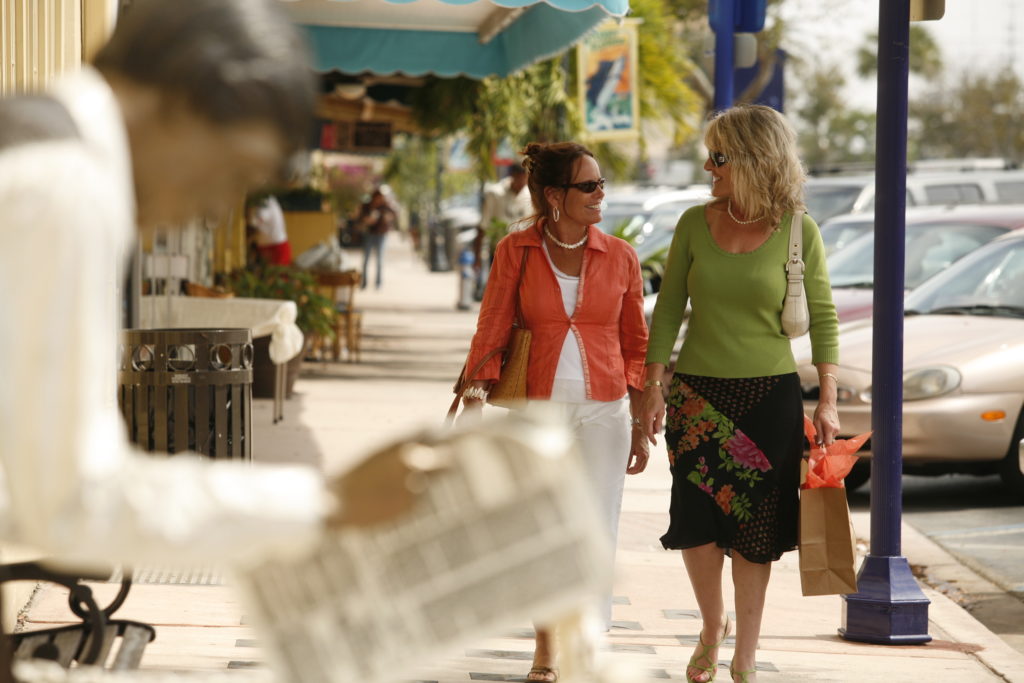 When is Small Business Saturday?
As stated above, it will take place on Saturday, November 26 this year. Small Business Saturday always falls on the Saturday directly following Thanksgiving. It's not a coincidence that Small Business Saturday is sandwiched between Black Friday and Cyber Monday. While you can still take advantage of deals and discounts offered by the big-box stores and online retailers, Small Business Saturday encourages you to continue your holiday shopping by patronizing your favorite local independent businesses.
What Exactly is Small Business Saturday?
Small Business Saturday encourages local shopping, specifically during the holiday season. For American consumers, it's a great reminder to skip over the big-box stores in favor of local boutiques, restaurants, attractions, and other service providers right here in Martin County.
The history of Small Business Saturday
Founded by American Express in 2010 and cosponsored by the U.S. Small Business Administration since 2015, Small Business Saturday has become an integral part of the busy holiday shopping season. The following timeline demonstrates the development and evolution of Small Business Saturday over the years:
2010: American Express launches Small Business Saturday
2011: The U.S. Senate unanimously passes a resolution supporting the day
2013: More than 1,400 individuals sign up as "Neighborhood Champions" to help organize local events
2015: The Small Business Administration (SBA) officially joins as co-sponsor of Small Business Saturday
2020: American consumers spent a record high of $19.8 billion on Small Business Saturday
2021: Shoppers broke the previous year's record, spending over $23 billion
2022: This year, we're hoping to set the bar even higher
To this day, Small Business Saturday continues to have the support of American Express and the SBA, as well as the organization known as Women Impacting Public Policy (WIPP).
Impact of Small Business Saturday
The impact of Small Business Saturday cannot be overstated. Supporting local businesses isn't just about helping the owners themselves – it's also about supporting local communities as a whole. It's estimated that for every dollar you spend at small retailers, $0.67 stays in the community. This spending will be particularly vital this year in the wake of the pandemic, as many small business owners continue to get back on their feet. Supporting small businesses can also provide new jobs for local residents, and can even elevate entrepreneurs in minority communities.
How Can I Show My Support?
Plan your purchases for local businesses: While holiday deals inspire impulse buying, many folks already know what they're planning to buy for the holidays. This year, try bringing your holiday shopping list to the small businesses right here in Martin County! If you form a plan to shop small, you're more likely to make it happen! To get you started, take a look at our Discover Martin Shopping Directory.
Participate in local events: Many small businesses may be hosting activities and events for shoppers of all ages. You might find special programs or sales listed on the websites and social media profiles of your favorite local shops and restaurants. Keep your eyes peeled, or feel free to reach out directly and ask!
Talk it up: Your social media accounts are a powerful tool. Be an advocate for small businesses and share posts from your favorite small businesses, or post a message encouraging your network to join you in shopping local on Small Business Saturday. And don't forget to use the hashtags like #smallbusinesssaturday and #shopsmall to help spread the word.
Become a regular: Perhaps most importantly, don't let a one-time event be the extent of your support for local retailers and services. Instead, commit to shopping small all year long. It might take a bit more effort, but you will help strengthen the community and your local economy.