Needless to say, 2020 has been long, difficult year full of unforeseen obstacles and challenging times. And while we're all ready for this year to officially wrap, it's hard to believe that the busy holiday season is almost upon us.
Like many, you probably welcomed the start of this new decade with a range of resolutions and big travel plans that were quickly derailed by the coronavirus pandemic. But now, as the world starts to reopen after what has been a truly unprecedented year, you might find yourself staring at a collection of vacation days you've saved up in between endless Zoom meetings and weeks of working from home.
If you are lucky enough to be in that position, this is a reminder to take those well-deserved days. It may seem counterintuitive to take a day or two off when you're not planning on traveling, but studies show that taking paid time off actually has plenty of perks. Some of those benefits include increased happiness with your job, boosted productivity, and even better mental health and physical well-being. So even if you aren't thinking about boarding a plane anytime soon, it's still worth taking some "me" time and using a day or two to recharge the proverbial batteries—especially after these past few months.
According to a 2019 study by the U.S. Travel Association, a record 768 million vacation days went unused in 2018 (indicating a 9% increase from the year before). And more than half of the American workforce (55%) failed to use all of their paid time off. While some people have the option of rolling over their unused vacation days into the following year, this particular study found that a staggering 236 million of those 768 million unused days were forfeited completely, equating to a $65.5 billion in lost benefits.
With November nearly here, it's a good idea to start reviewing your vacation policy and see how many unused days are waiting in your bank of time. To help you plan ahead, Discover Martin has a "Vacation Planning Tool" created by the U.S. Travel Association. Simply enter the number of days off you've earned, and you can plot out your vacation time for the remainder of the year. You can even use it to coordinate with family, friends, and colleagues. Then simply export the plan to your work or personal calendar and start thinking about how you'll spend your time off. And if you are considering taking an actual vacation and feel ready to travel, make sure Martin County is on your radar.
Whether you're plotting a road trip, or simply dreaming about a "near-cation," Martin County has plenty of space to spread out and relax. Our little slice of paradise is home to more than 22 miles of uncrowded beaches (thanks to our county-wide, 4-story building height restriction) and over 100,000 acres of sprawling parks and conservation lands. We also have a collection of curated itineraries on our website to help you plan a themed getaway (for example: art and history, eco adventure, and budget-friendly ideas).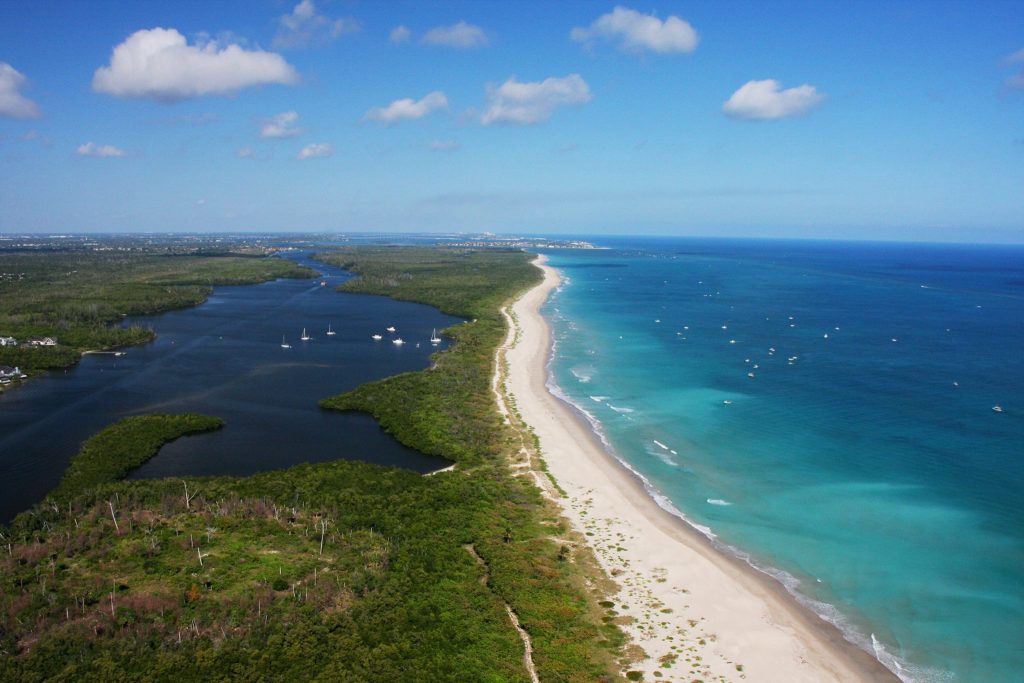 Martin County, Florida is home to a diverse range of places to stay, whether you're looking for a camping excursion, a charming inn, or a beautiful beachfront resort. And there are tons of activities that allow you to observe social distancing guidelines (check this recent blog post that includes some of our top recommendations). We also encourage potential visitors to review the Protect Our Paradise website to find helpful tools and resources related to COVID-19, as well as our #MartinTogether directory, which features local businesses who have signed the pledged promising to follow all CDC best practices. If you need additional inspiration or trip ideas, be sure to send us a message at info@discovermartin.com or follow us on Facebook, Instagram, YouTube, and Twitter.