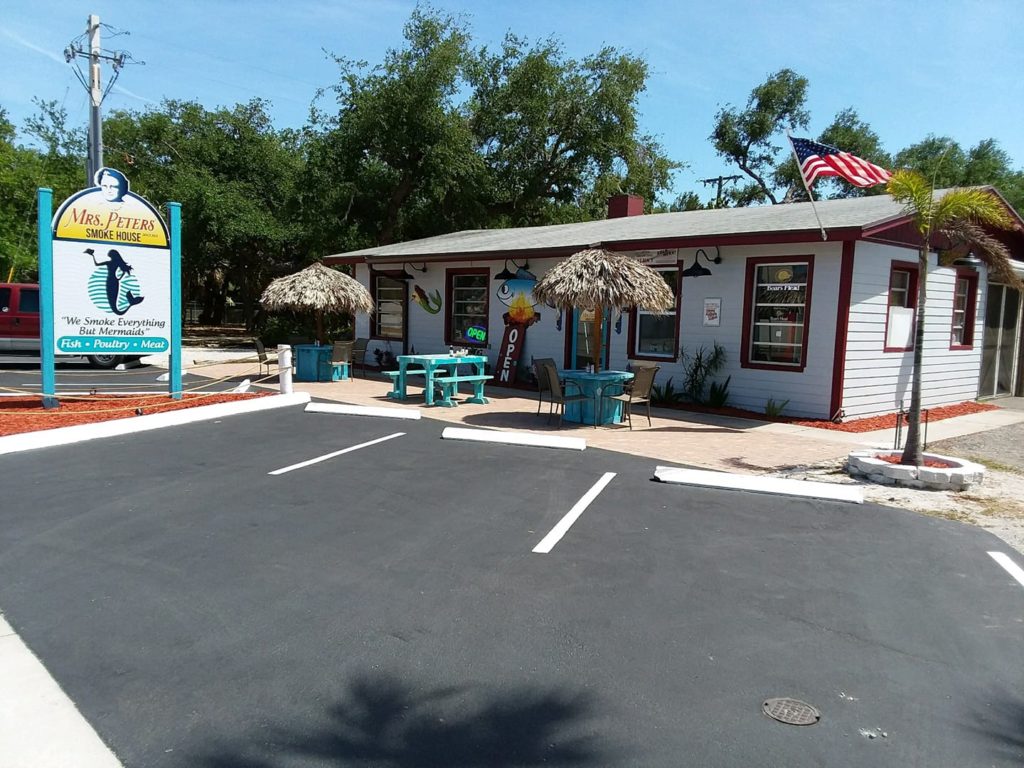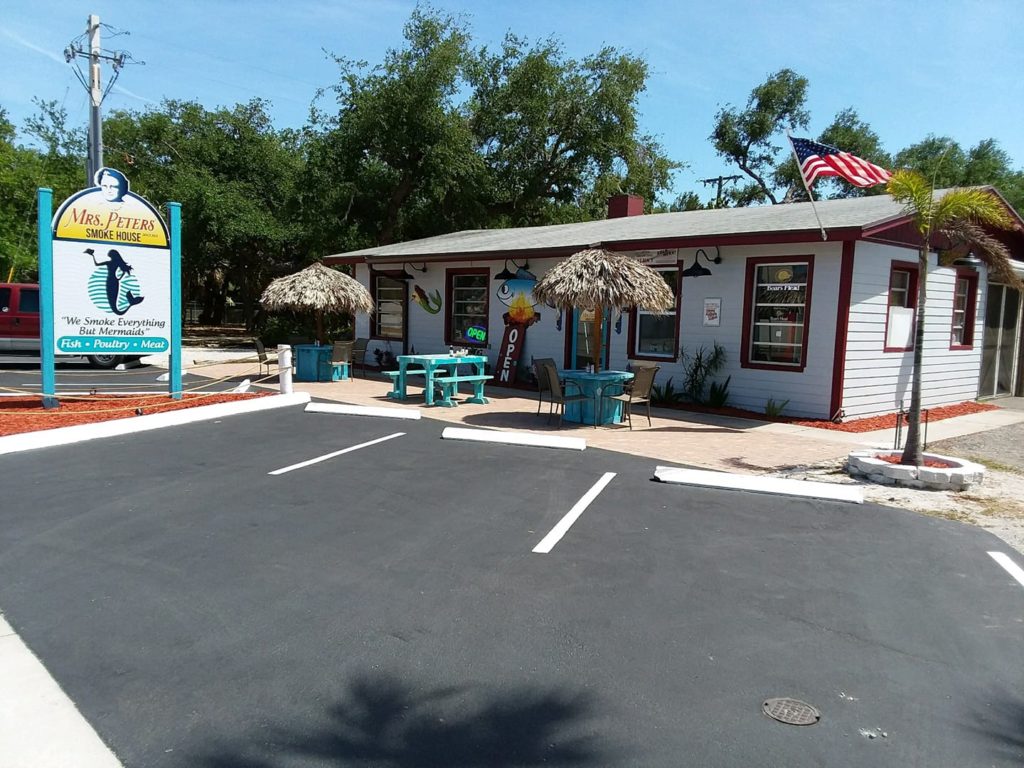 Whether you knew her as "Smokehouse Sally" or Mrs. Peters, she smoked fish in South Florida for over fifty years. The legend of Mrs. Peters began in 1914 when a young girl and her mother came from Troy, Pennsylvania and settled in Biscayne Heights at Little River, now incorporated in Miami. Sally, undaunted by men's work, learned early how to clean fish dockside, thus perfecting a skill which is still the envy of many professional fishermen.
Sally and Bill moved north to Jensen Beach amidst the famous fishing waters they bought their home on the St. Lucie River and built a smokehouse where they continued to produce Mrs. Peters Famous Smoked Fish fillets. Sally claimed to have even smoked fish for President Herbert Hoover.
Not much has changed at the Smokehouse and we continue to smoke fish the way Mrs. Peters taught us, using open racks over direct heat and smoke generated from hardwood found locally. The consistent quality of the Kingfish and other fillets has been maintained and the Mrs. Peters method is taught to every new employee who watches over the smokehouse.
Therefore, we continue to smoke the highest quality fish fillets and develop new spreads and products which will become additions to the already famous product lines, every year more and more people consider giving Mrs. Peters products as the gift "for the person who has everything".
We encourage you to visit the Original Smokehouse in Jensen Beach and you will get a chance to experience what it was like to purchase delicious smoked products from the renowned Mrs. Sally Peters.
Address
1500 NE Dixie Hwy
Jensen Beach, FL
Phone
772-334-2184
Visit Website