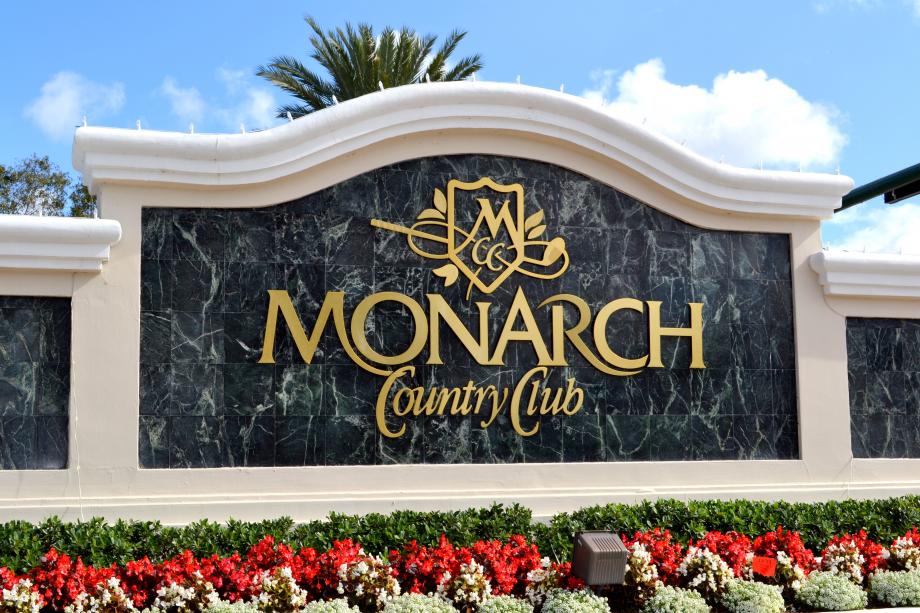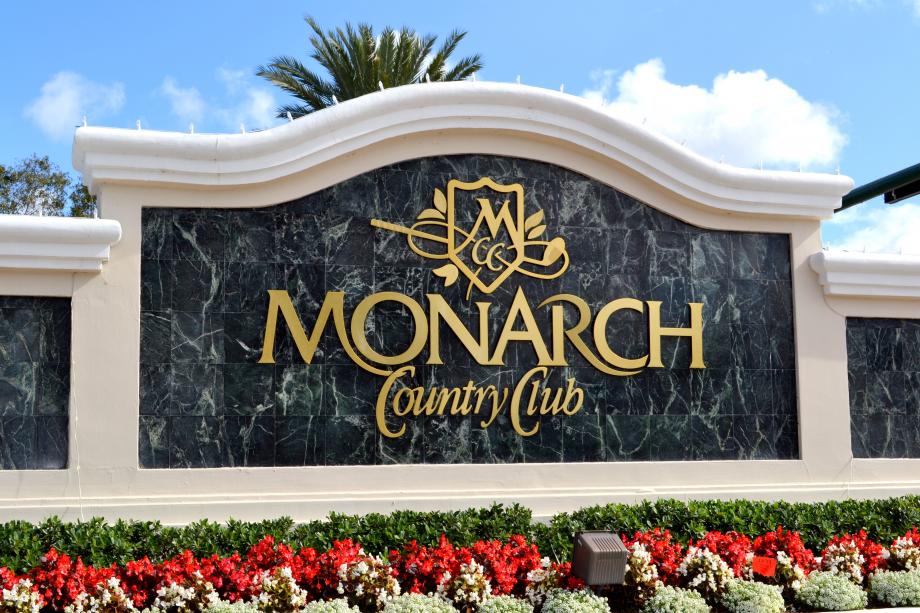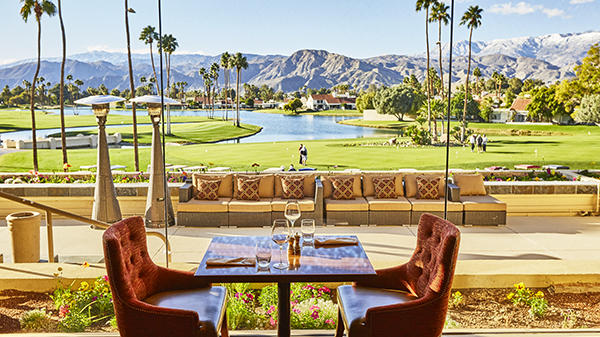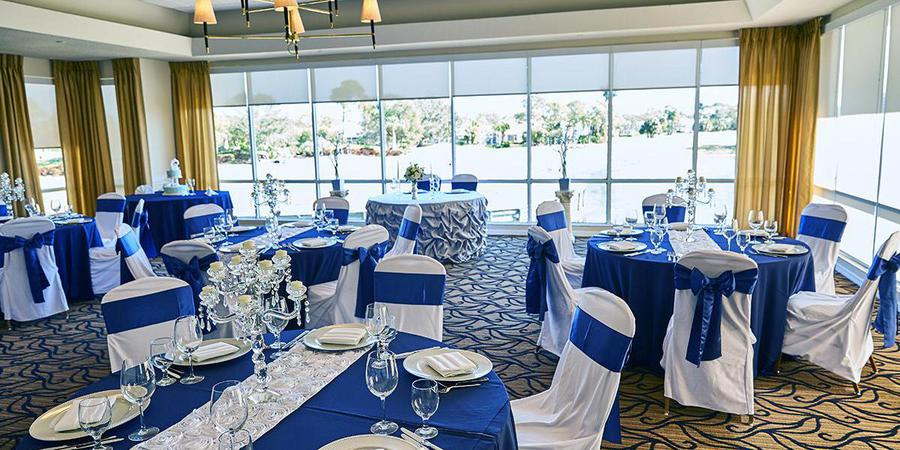 Southern charm and grace at its best, with an atmosphere of unhurried tranquility and pristine beauty, this classically understated refuge offers an inviting backdrop to a charming way of life. In the great tradition of Southern golf courses, Arnold Palmer was given free reign to create the ideal course. Enhancing the natural beauty of Monarch is its ideal location, exceptional amenities and gracious service.
The two-story clubhouse commands a magnificent view of emerald green fairways and azure blue waterways. Its design, contemporary refinements and floor-to-ceiling glass contrast the warmth of soft colors and beautiful palms in an inviting atmosphere. A place of pride built for shared good times.
Plan the perfect event. The private events team here at Monarch Country Club is ready to help you plan your event. Our Club provides beautiful private dining rooms for all occasions. With great views, great privacy and perfect service, your events bring lasting memories. Our professional staff works with you through the planning stage and is there for your event to make sure everything is perfect.
Address
1801 SW Monarch Club Drive
Palm City, FL 34990
Phone
(772) 286-8447
Visit Website