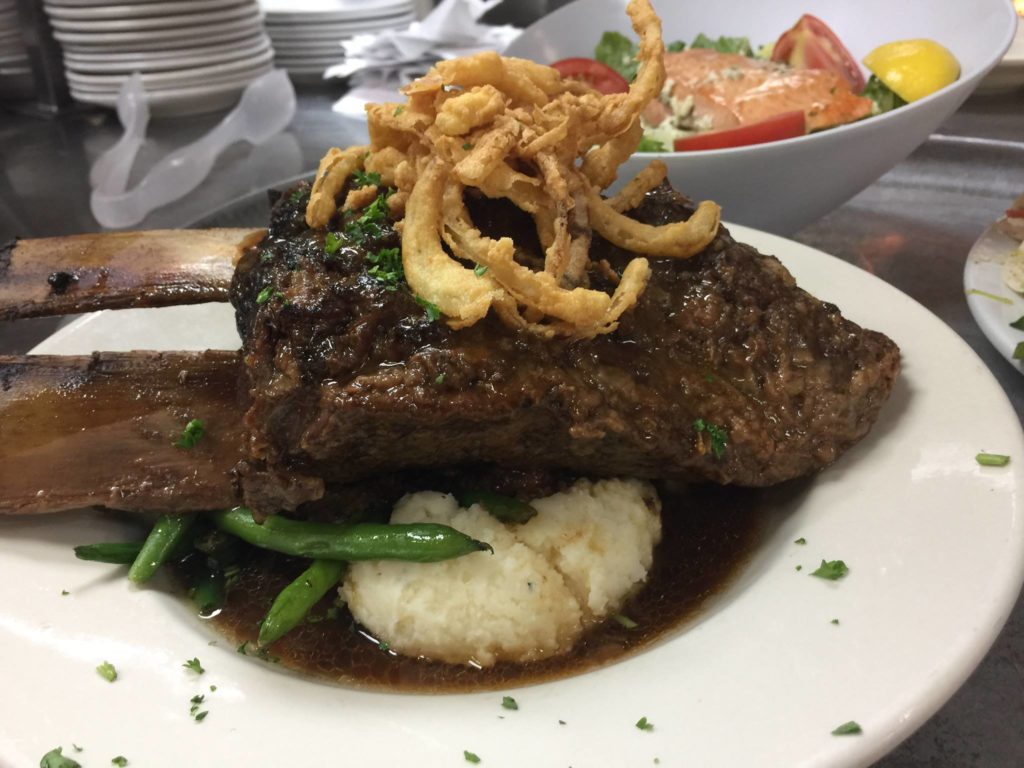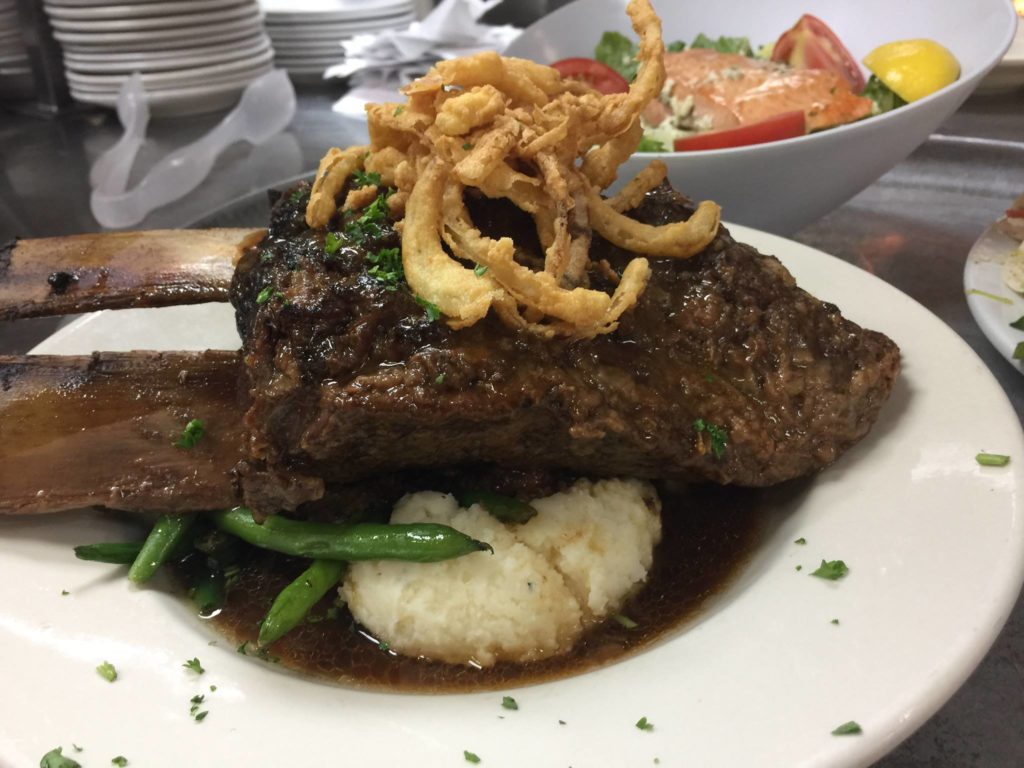 World Famous Prime Rib, Steaks, Seafood, Burgers, the Original Gorgonzola Salad and more – in Palm City , Florida.
Serving dinner every night from 5 pm to 9 pm; lunch Monday through Friday from 11:30 am until 2 pm.
We have a wide selection of delicious menu items including the original Gorgonzola salad, the area's best prime rib, our famous over-poured Dividend drinks, lots of fresh seafood and hand-cut and selected steaks, sandwiches, burgers, flatbread pizzas and more. Our founding family members pioneered much of what has become today's full service upscale-casual independent restaurant. Dating back to the early 1940's, the Manero family has developed a reputation for consistent, quality products and personalized, high levels of service. Manero's is comfortable for casual meals or full service dining, family dinners, date nights and conducting business.
Manero's Restaurant in Palm City is the last of the, once many, Manero's Restaurants. We still offer some of the Signature Manero items, in addition to many newer "lifestyle" items – basically what our current clientele demands. Please check out our menu. Our convivial bar is quite relaxed and frequented by couples, singles and groups alike. Our dining room offers a variety of seating choices for small and large parties. We offer happy hour and early bird most nights, in addition to special promotion several nights a week and daily and nightly Chef's specials. These are often posted on our Facebook page – please like us while you are there!
Your satisfaction guaranteed! Attire is casual; children's menu available; private, free parking in front of restaurant, WiFi available. We are easily accessed from I-95, Florida's Turnpike and US-1. Reservation are accepted, but not required. We are here for you, if we can do anything to make your experience more enjoyable, please let us know.
Private party and meeting room available, please call 772-220-3011 to check availability and learn about menu packages.
Address
2851 SW High Meadows Ave
Palm City, FL 34990
Phone
772-220-3011
Visit Website