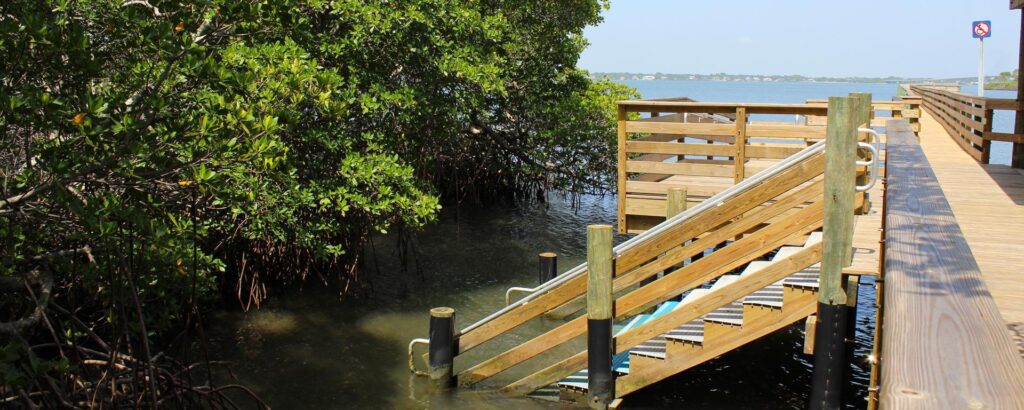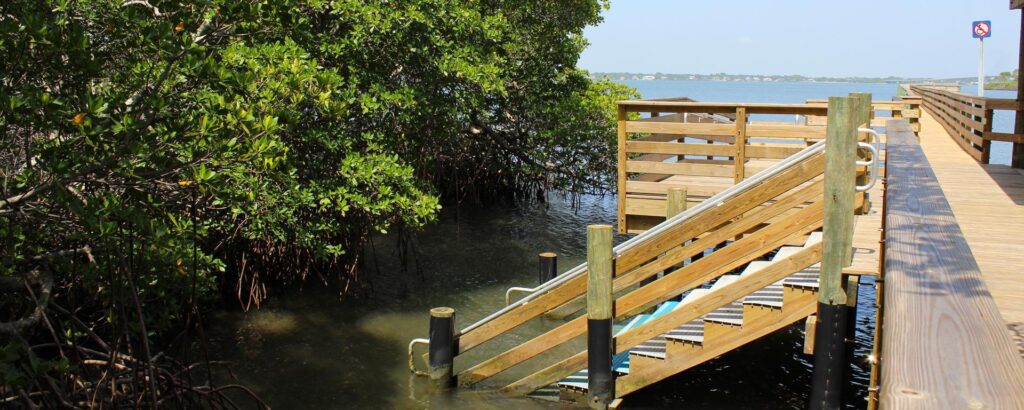 Clifton S. Perry Beach is a 17-acre natural area located on Hutchinson Island. The property is on NE MacArthur Boulevard between Santa Lucea Beach and the House of Refuge. The property was acquired using funding from the Martin County Parks and Conservation Lands Sales Tax and the Florida Communities Trust program.
Perry Beach is a largely undisturbed natural area that extends from the Atlantic Ocean to the Indian River Lagoon (IRL). This portion of the IRL is included within the Jensen Beach to Jupiter Inlet Aquatic Preserve.
Perry Beach supports several imperiled biological communities, including beach and dune, coastal strand, maritime hammock, and tidal (mangrove) swamp. The site also provides important habitat for several rare plant and animal species.