Earth Day—which falls on April 22—has come a long way since its beginnings in 1970! Earth Day is all about celebrating our beautiful planet and learning ways to be active in taking care of it.
The 24-hour celebration of Earth Day has spread globally, with almost every country in the world now hosting environmentally-focused events. But the truth is, every day is an opportunity to live a little greener! From parades and trash pick-ups, to parties and panel discussions, there are plenty of ways to get involved. Here are six easy ways that you can celebrate Earth Day in Martin County.
Attend Earth Fest at the Children's Museum
Looking for a fun and entertaining way to participate with the little ones? Well, good news—Earth Fest is returning to Jensen Beach in 2022! Join the Children's Museum of the Treasure Coast on Sunday, April 24 to celebrate Earth Day while bringing awareness to our environment. There will be activities and crafts for the whole family to enjoy, so don't miss it! The eco-friendly event will kick off at 10am and the festivities will continue until 2pm.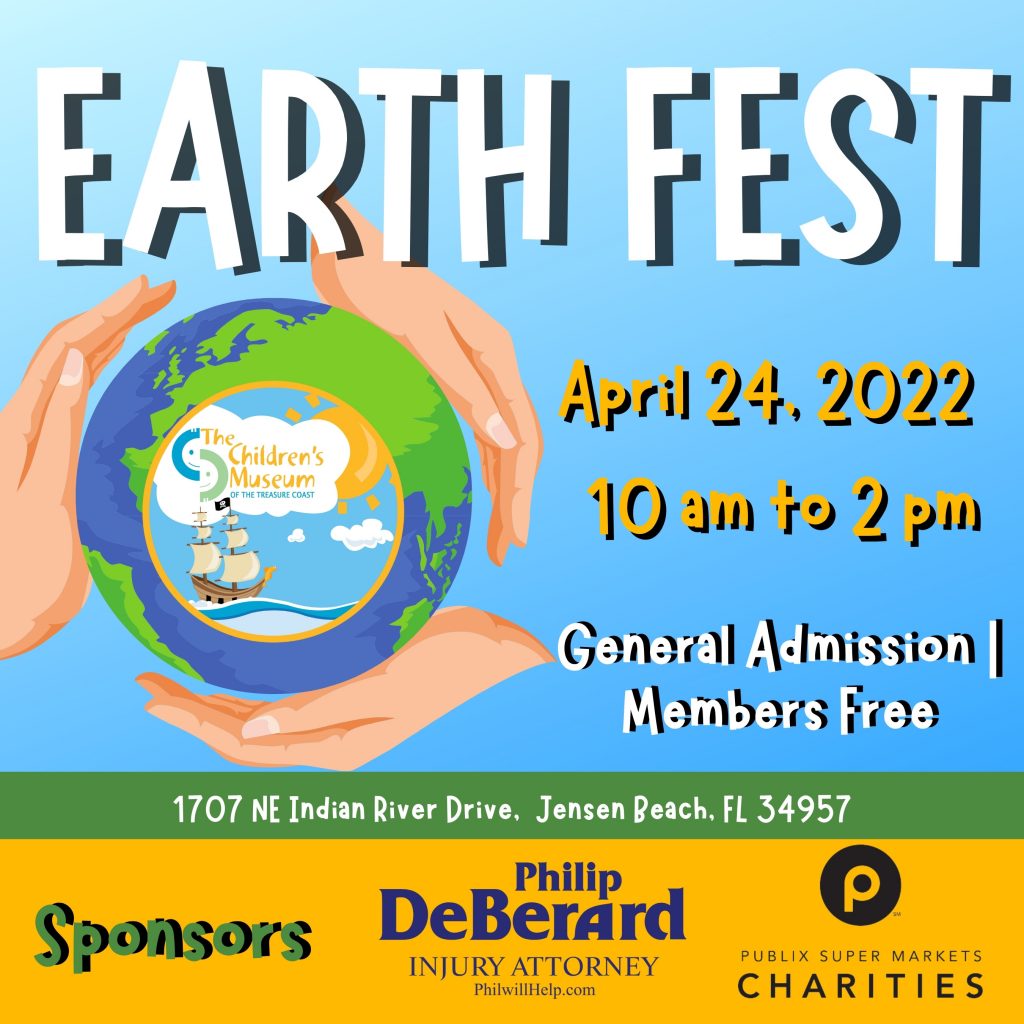 Get Produce from a Local Farmer's Market
Besides supporting small businesses in Martin County, you'll also be helping the planet by sourcing your fruits, veggies, and herbs locally. That's because food in the grocery stores travels an average of 1,500 miles to get to you. All that shipping can cause pollution (while also increasing fossil fuel consumption and carbon emissions). When you buy locally, it's transported in shorter distances. There are plenty of markets to pick from, including Barbour's Produce in Jensen Beach, the Farm Market at Kai-Kai Farm in Indiantown, Palm City Farms Produce and Market, the market at CoLab Kitchen in Stuart, and so many more!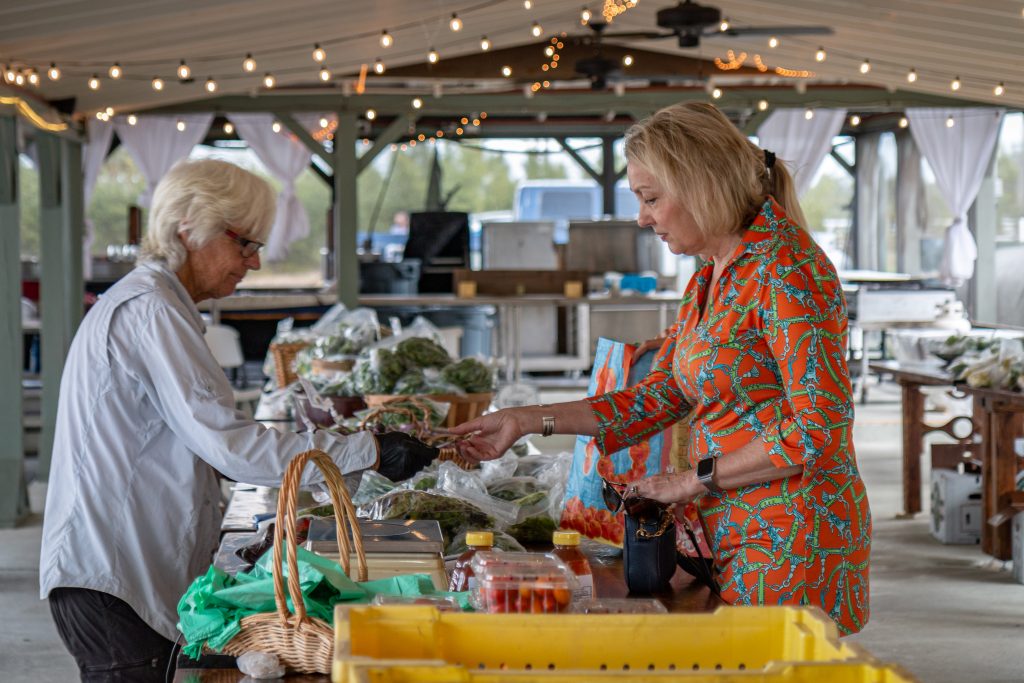 Plan Your Own Clean-Up Effort
Organizations like Keep Martin Beautiful and the Surfrider Foundation of the Treasure Coast regularly organize clean-up events in our community. But you can always plan your own informal clean-up mission! Just a plan a trip to your favorite park, beach or neighborhood. Bring along a pair of gloves and bucket or bag to collect any debris you come across. Even better, grab a few friends and make a fun afternoon of it! It's a quick and easy way to get some fresh air while protecting our paradise, and every bit helps.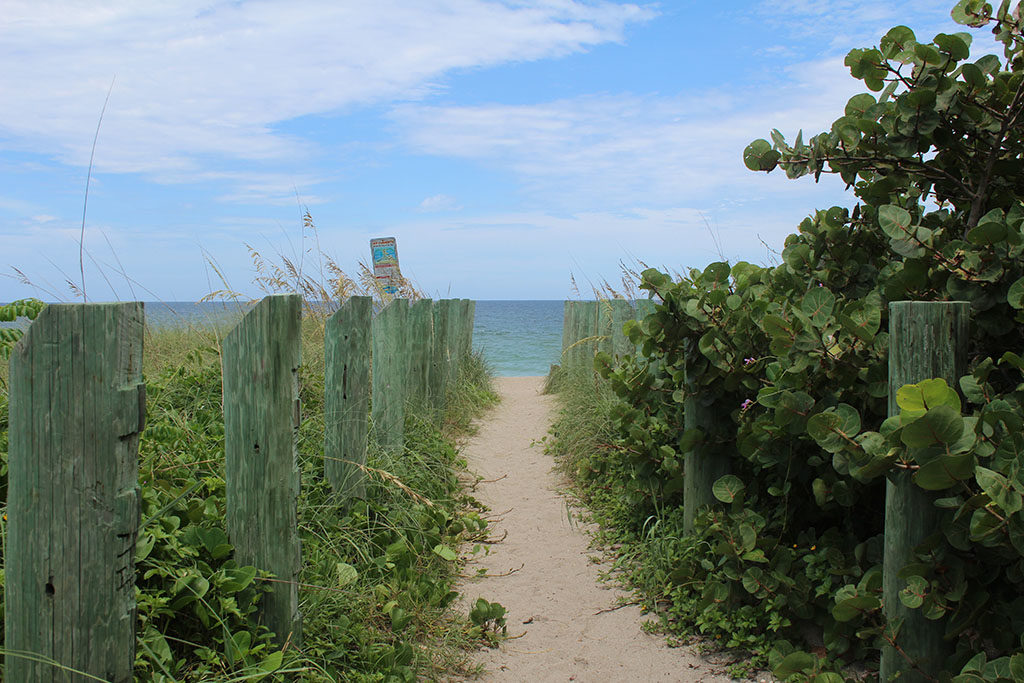 Use a Refillable Water Bottle
It's important to recycle, but just because you're tossing your plastic water bottles into the recycling bin doesn't mean they're not hurting the environment. Besides the fact that it takes over 1.5 million barrels of oil to manufacture all of those bottles each year, there are still over two million tons of water bottles that have ended up in U.S. landfills alone. If you don't already have one, consider buying a reusable water bottle (preferably one with a filter) to enjoy fresh water every time. Pop into one of our unique boutiques or colorful gift shops to find the perfect one!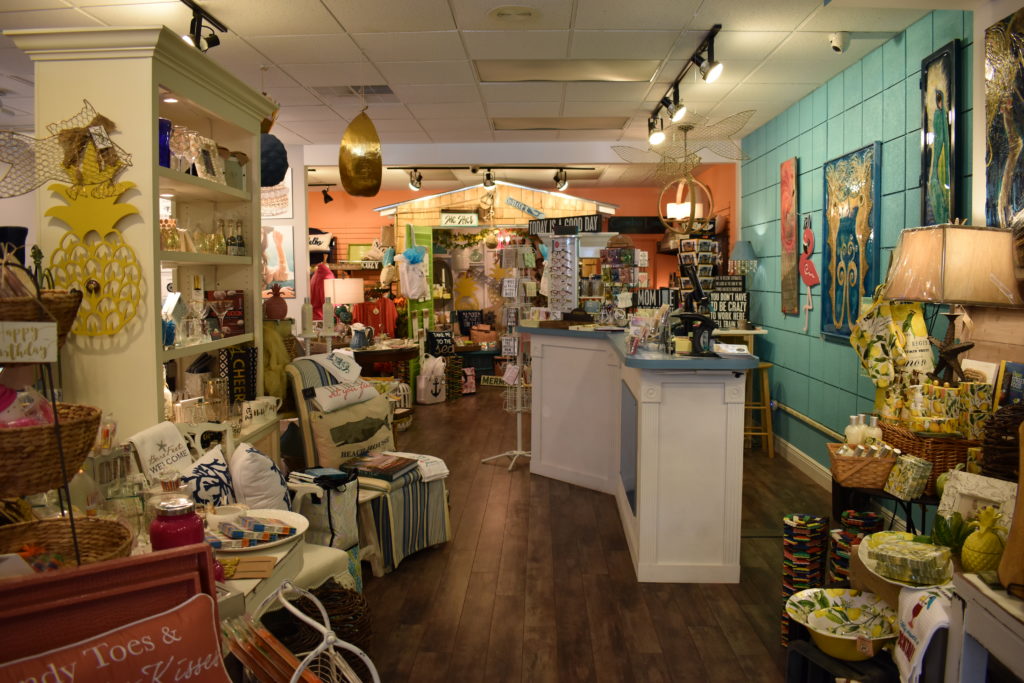 Break Out the Old Bicycle
On Earth Day, try out transportation alternatives that'll help reduce your carbon footprint, but still get you where you need to go! The fewer cars on the road, the less carbon emissions wind up polluting the air. Riding your bike and just taking a walk are two of the best options. Don't have a bike handy? No worries—local outfitters like Village Bike and Paddle will get you hooked up. For longer distances, you can try carpooling or taking public transportation, like the convenient and affordable MARTY bus system.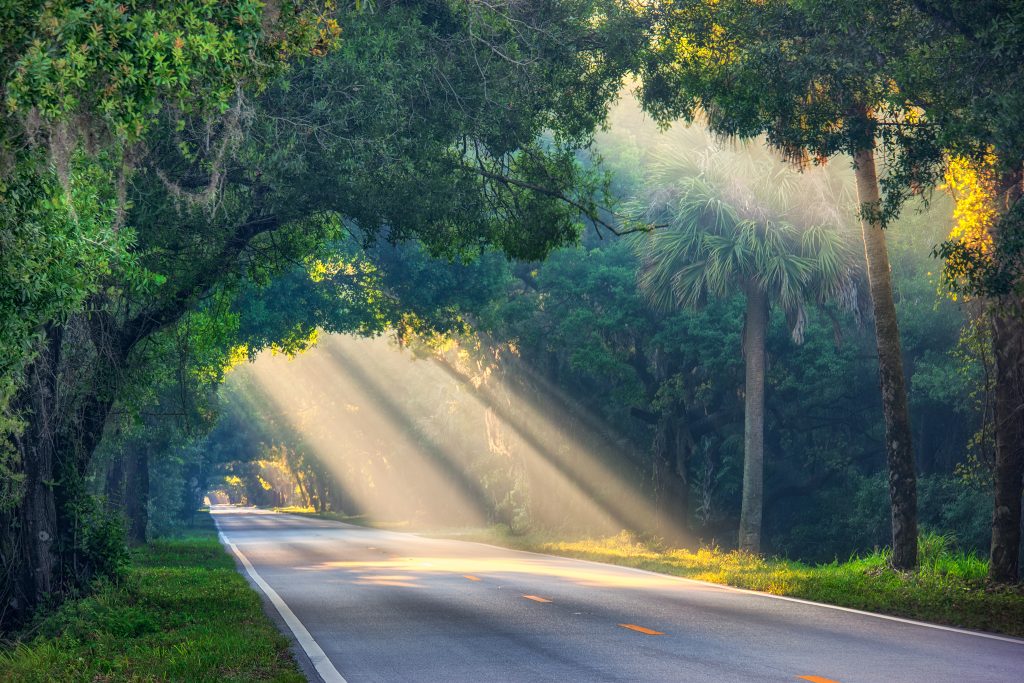 Spend Some Time in the Great Outdoors
It's easy to get caught up with what's happening on social media, or get sucked into the newest series streaming on Netflix. But don't forget how much fun it is to be outside! Earth Day is the perfect reminder of how beautiful and awesome our planet is. Make time to take advantage of it! Martin County boasts more than 100,000 acres of parks and conservation lands. Explore a nearby local, regional, or state park to feel the sunshine on your face and the breeze at your back. You'd be surprised—a little time spent with Mother Nature can work wonders. Or, you can always spread out and enjoy the 22+ miles of uncrowded beaches throughout our little slice of paradise.